Coming Soon: 24th Annual Corvette Lottery
Car Raffles in Ontario 2021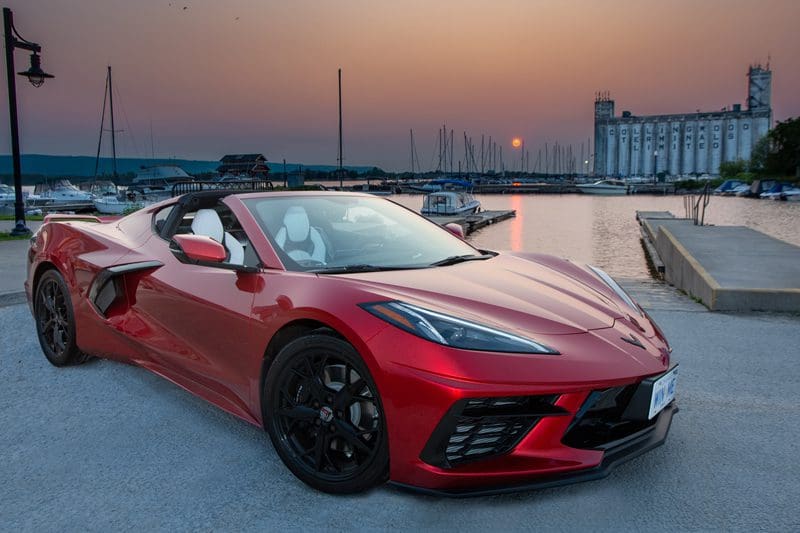 Congratulation! You have come to the right place, as we think our car raffle is one of the best out there in the Province of Ontario for 2021.
When it is about 2020 Ontario car raffles, we are talking about three major things that are important to you, the potential buyer of a charity lottery ticket. So what does our Corvette car draw have to offer that is different from most other classic car draws in Ontario?
Excellent value of the main prize
Let's face it: Our main price, a 2021 mid-engine Chevrolet Corvette Stingray Coupe is super hot. At $87,709.83, this prize is very attractive. That's it. It is very simple and straight forward. Someone will take this beautiful Corvette home, like in all the other years before.
Reputation of the Organization that is putting on the Ontario Car Lottery
The Rotary Club of Wasaga Beach, which is the organization behind this car lottery, is part of Rotary International. As a service club we are made up of local business and community leaders. Everything of what we do is done by volunteers. As such, we have been putting on this Ontario car raffle every year for the last twenty years. Think of literally hundreds of thousands of dollars that have been paid out to Ontario charities over all the years we have been doing this. Now, is this not something that is deserving of your support?
The charities and causes supported by car raffles in Ontario 2020
Everyone participating in a charity car lottery in Ontario wants to see their money go to worthy causes. Our 2020 car raffle in Ontario is licensed by the AGCO, licence number 12224. The AGCO has approved the list of charities in Ontario that are supported by our car lottery. Isn't this great? The money stays in the Province of Ontario and there is no administrative overhead to feed.
Since you are looking for car raffles in Ontario 2020 to participate in and to support the good cause, can we interest you to buy one of our car lottery tickets?
Learn more about this 2020 Ontario Car Raffle
We know that you are really looking forward to having a sneak peak at our beautiful Corvette Stingray, the vehicle our car raffle in Ontario 2019 is all about: Just watch Rotarian Steve on his walk-around of this year's car.