Corvette Lottery Ticket Sales Locations
2019 Corvette Lottery - Only 2,500 Tickets Available!
2019 Ticket Sales Locations
There are no more scheduled ticket sales events left for this year.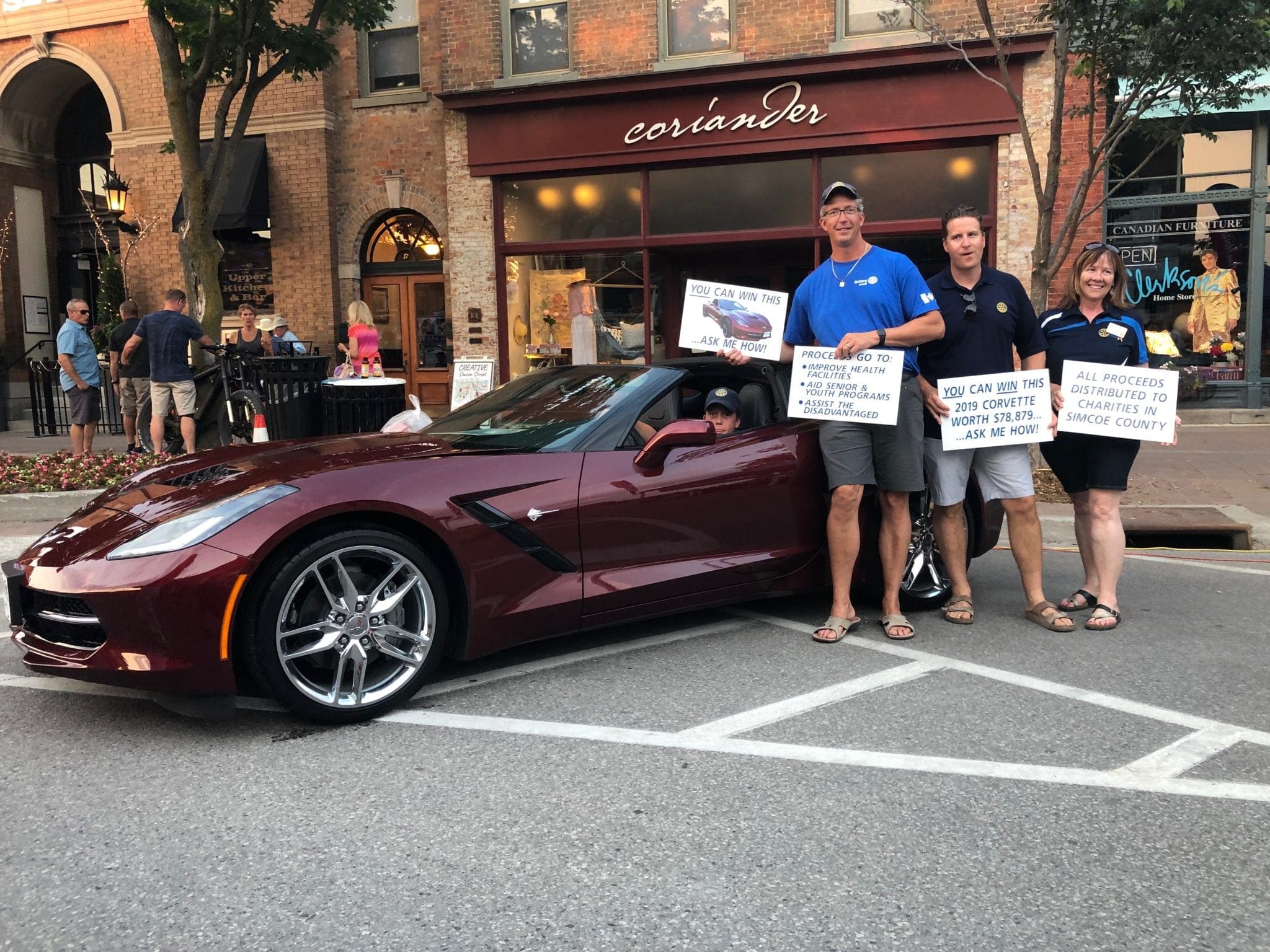 In 2019, we have been at:
Elvis Festival in Collingwood
Kempenfest in Barrie
Taste of the Danforth in Toronto
Thank you very much to everyone who supported our 2019 Corvette Lottery and made it a great success. Please sign up for our mailing list below to get notified of next year's 2020 Corvette Lottery for Charity draw. We will let you know as soon as things take shape.
Stay in touch and don't miss a thing: Sign up for important Corvette Lottery News and have them emailed right to your inbox.
Prize vehicle may not be exactly as shown
AGCO lottery licence #10890
About Us
The Corvette Lottery for Charity is a fundraising project of:
Rotary Club of Wasaga Beach
P.O. Box 434
Wasaga Beach, ON
L9Z 1A4
Canada
Committee
Corvette Lottery Committee Chairmen:
Dr. Peter Wilson (Co-Chair)
Todd Young (Co-Chair)
Email | Please use contact form