2019 Corvette Lottery - Only 2,500 Tickets Available!
Winners of the 2019 Corvette Lottery:
The winner of the $1,000 Early Bird cash prize is Allen Hobart of Caledon, ON. Winning ticket: 9996748001
The winner of the 2019 Corvette Stingray has yet to be determined at the Nov 2, 2019 draw.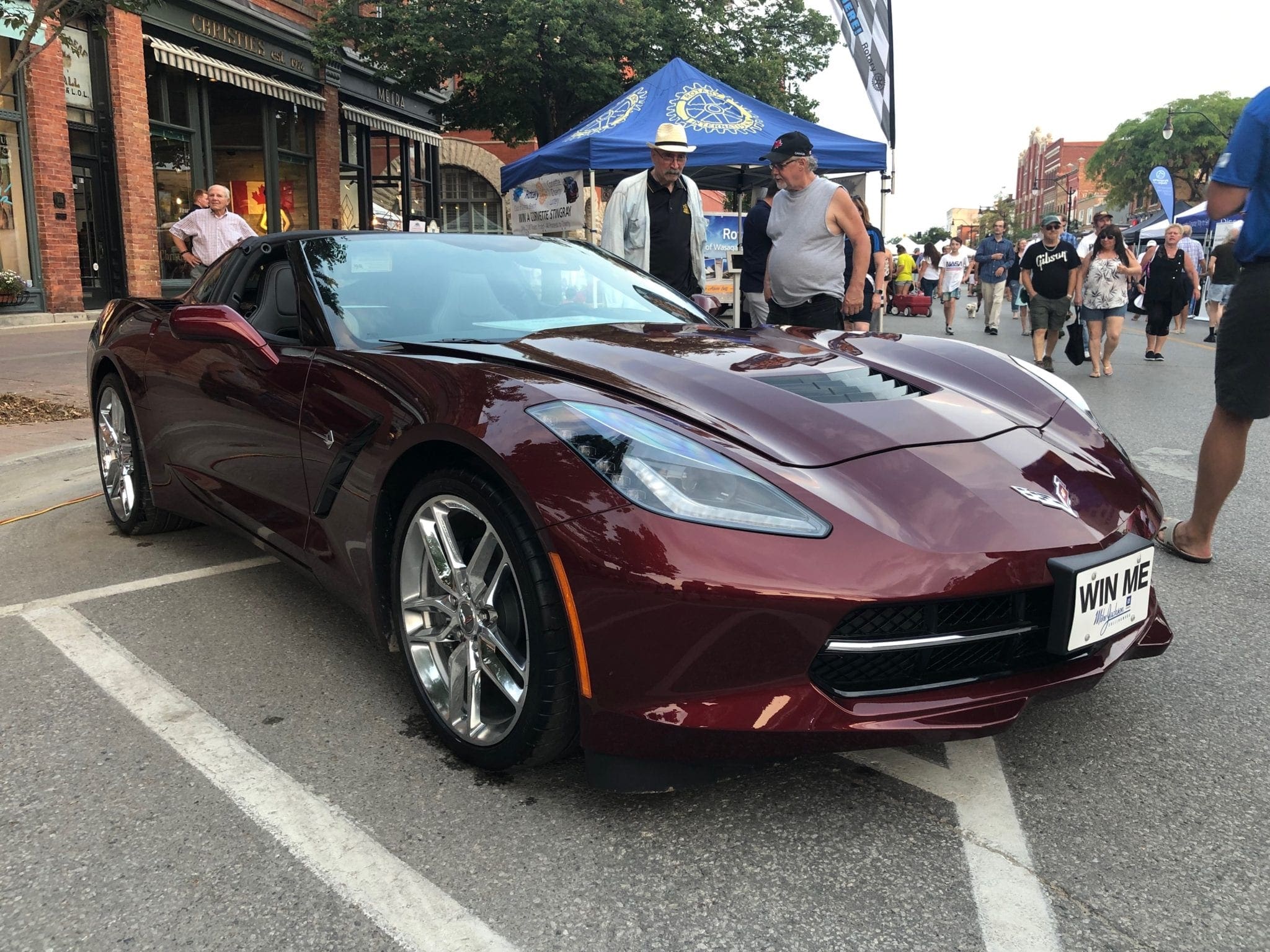 Stay in touch and don't miss a thing: Sign up for important Corvette Lottery News and have them emailed right to your inbox.
Prize vehicle may not be exactly as shown
AGCO lottery licence #10890
About Us
The Corvette Lottery for Charity is a fundraising project of:
Rotary Club of Wasaga Beach
P.O. Box 434
Wasaga Beach, ON
L9Z 1A4
Canada
Committee
Corvette Lottery Committee Chairmen:
Dr. Peter Wilson (Co-Chair)
Todd Young (Co-Chair)
Email | Please use contact form